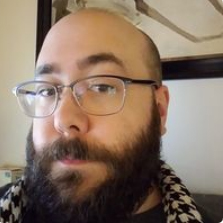 Biography
Mike Uhall is a post-defense Ph.D. in Political Science. He also has an M.A. in Philosophy. His research focuses on biopolitics and environmental political theory, and his dissertation intervenes in the intellectual history of political ecology in order to revise core political concepts, namely, freedom, subjectivity, and normativity. His work engages extensively with the new materialisms, philosophies of nature, and theories of the subject.
Publications:
"Cosmopolitics and crisis: Latour and Leopold on ecology and politics" in Untitled volume on Bruno Latour, eds. Jay Foster and Peter Gratton (under contract).
"What do we lose when we become posthuman?" in The Future Is Unwritten: Representations of Political Resistance and Emancipation in Science Fiction, eds. Judith Grant and Sean Parson (under contract).
"The end of the affair with life: political theory and the corpse." CriticalHorizons (forthcoming).
"From biocult to bioculture: the case of Ludwig Klages." Configurations  27:1 (2019): 117-20.
"Creaturely conditions: acknowledgement and animality in Kafka, Cavell, and Uexküll." Configurations 24:1 (Spring 2016): 1-24.
Research Interests
Political theory
Environmental political theory
Biopolitics
Political ecology
History of political thought
Awards and Honors
University of Illinois at Urbana-Champaign List of Teachers Ranked as Excellent by Their Students: Fall 2014, Fall 2018, Spring 2019.
IPRH-Andrew W. Mellon Pre-Doctoral Fellowship in Bio-Humanities, 2017-2018.
Constantine W. Curris Award, 2014, 2015, 2017.
Loren H. Plunkett Award, 2015.
Nicholson Graduate Student Fellowship for the School of Criticism and Theory at Cornell University, 2012.
Additional Campus Affiliations
External Links