Image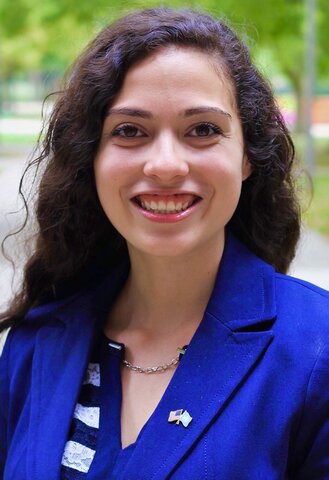 We would like to congratulate Jessica Angel, who was awarded the 2021 Senior Thesis Award in addition to the Best Senior Thesis Presentation as part of the Political Science Honors Program. We asked Jessica to share a bit about her research experience and future plans!
What was the title of your Thesis?
Who Does The Rule Of Law Rule Out? Examining The Access To Justice For Victims In Post-conflict Colombia
What got you interested in the topic you researched?
I grew up listening to the stories of when my mother was a leader of a medical brigade during the Colombian armed conflict. Her courage to send forth ripples of hope in some of the nation's most remote locations inspired me to investigate access to legal justice for victims of armed conflict. This inspiration manifested itself in my senior thesis where I focused on the transitional justice prosecution procedures that were implemented in post-conflict Colombia.
How did the Honors program/undergraduate thesis benefit you?
Throughout my time interacting with leading academics and attorneys in the nation's transitional justice process, I realized that my future was not just in researching equitable legal institutions in this arena, but creating them as well. I learned that I seek to ultimately transcend my research into transitional justice policy-making and advocate for victims of gender-based crimes in post-conflict societies. Because of this, I will be pursuing a Master's in Public Policy (MPP) so that I can gain the tools I need to shape legal institutions rooted in access to justice for individuals affected by the legacies of conflict. The Political Science Honors Program gave me the building blocks to pursue a quantitatively rigorous graduate degree that will ultimately propel me towards accomplishing my long-term professional goals.
You just graduated! What's next?
Before attending law school, I will be pursuing my MPP at the Harvard Kennedy School of Government. I hope to dedicate my career to public service and work on issues relating to national security and post-conflict reconstruction. Illinois has taught me that not even the sky is the limit, and it is with this mindset that I enter this next chapter of my life with the unwavering desire to pursue my goals and passions.
We wish Jessica the best in her future endeavors!