Undergraduate students interested in conducting original research should consider the political science honors program. During their senior year students in the honors program write a thesis on a topic of their choosing while being supervised by a political science faculty member.
Thesis Award Winners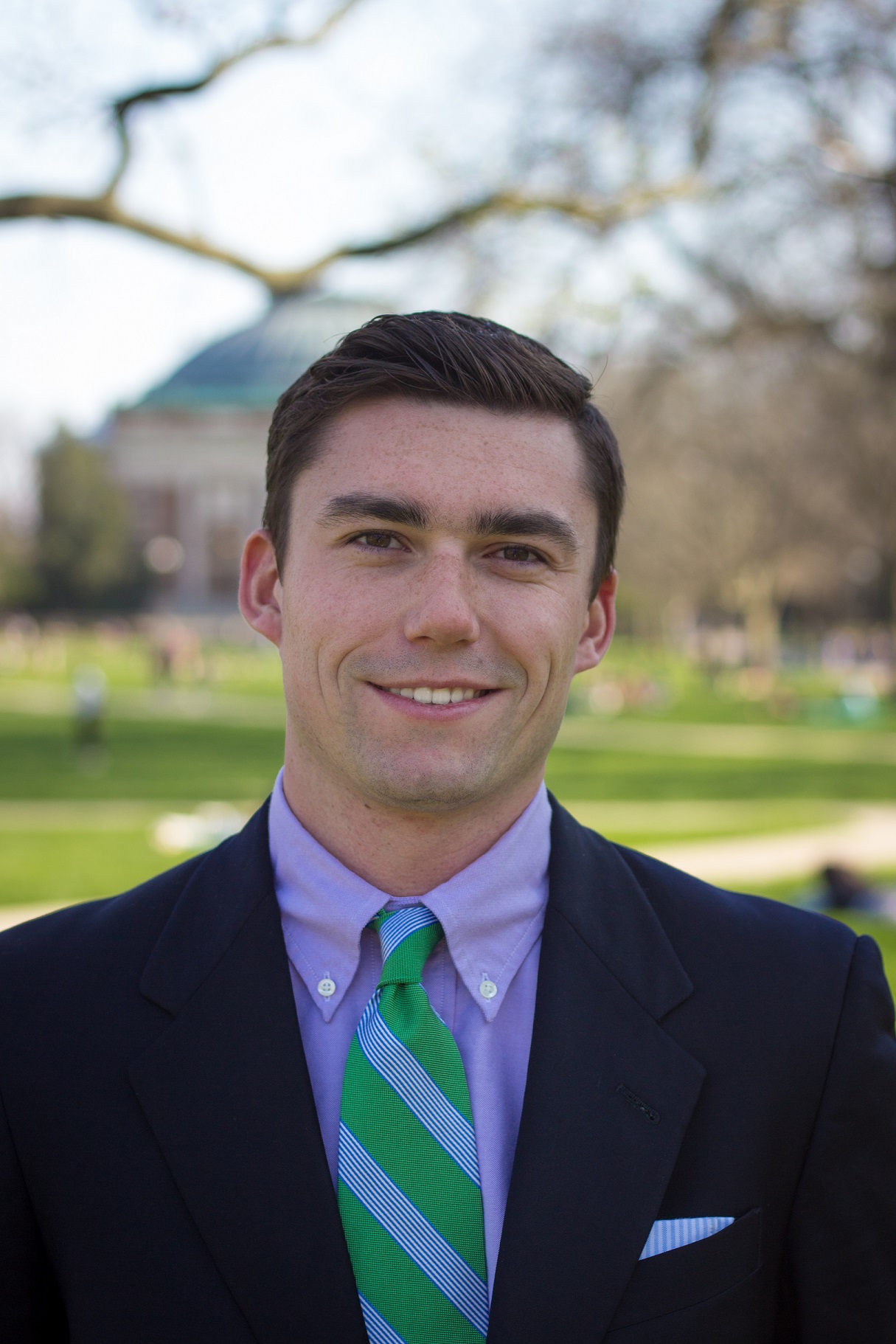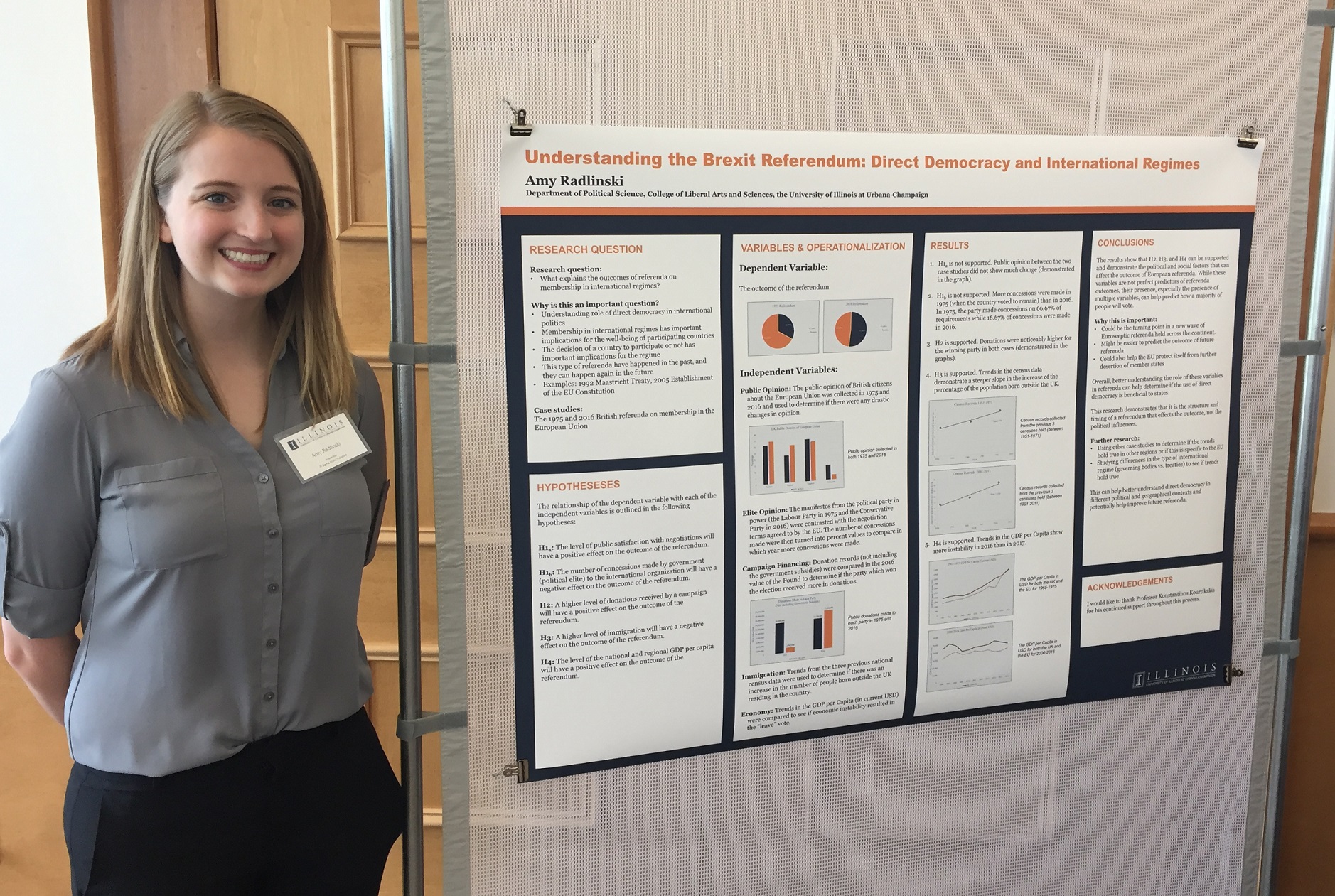 Each year faculty members review the completed theses and choose a best thesis award winner. For 2017, the best thesis awardee is Collin Schumock for his thesis "Intraparty Factions and the Interparty Polarization." Click here to read Collin's full thesis.
Honors students also create posters to present their research. A committee views and selects the best poster each year at the Political Science Honors and Awards Ceremony. The 2017 best poster award winner is Amy Radlinski for her thesis poster "Understanding the Brexit Referendum: Direct Democracy and International Regimes."
2016-2017 Thesis Projects
| Thesis Title | Author (Student) | Faculty Advisor |
| --- | --- | --- |
| Investigating the Impact of Congressional Inconsistency | Ethan Amburgey | Brian Gaines |
| Campaign Messaging Strategies on Twitter | Amelia Berger | Scott Althaus |
| Representation of Racial and Ethnic Minorities in State Judiciaries | Nadia Gonzalez | Alicia Uribe-McGuire |
| Authoritarian to Democratic Transitions: The Impact of Legacies | Mandie Heitz | Sarah Hummel |
| The Effect of Ideology on Protest Behavior in Latin American Countries | James Holevas | Damarys Canache |
| Approaches to Education Policy and Refugee Outcomes in European Union States | Derek Hoot | Stephen Chaudoin |
| The Impact of Judicial Vacancies on Decision Quality | Peter Miles | Alicia Uribe-McGuire |
| World Wars: Investigating the Nature of World Wars, Why They Occur, and Why They Do Not | Moksha Muthukrishan | John Vasquez |
| Understanding the Brexit Referendum: Direct Democracy and International Regimes | Amy Radlinski | Konstantinos Kourtikakis |
| An Investigation of Third Party Voting in U.S. Presidential Elections | Aaron Reinsbach | Aleksander Ksiazkiewicz |
| Intraparty Factions and Interparty Polarization | Collin Schumock | Gisela Sin |
| Transformative Networks: The Case of North Caucasian and Central Asian Jihadist Networks | Caleb Weiss | Carol Skalnik Leff |