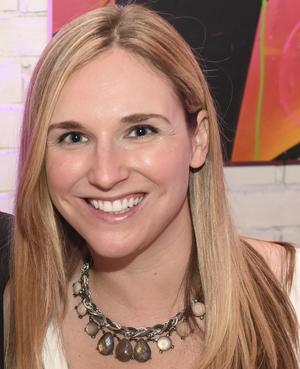 MEREDITH WIECK ('09) works as a Feature Film Executive in the production and development department at Lionsgate, an entertainment studio based in Los Angeles, California. She began college as a psychology major, but in the second semester of her freshman year, she took an introductory class in political science, "fell in love with it," and decided to make it her second major.
Her work entails reading scripts and other submissions in search of potential movie projects. Many people in her industry went to film school, but Wieck feels that "having a different degree from social sciences is a huge, huge asset." As she puts it, "Reading books or scripts and having to concisely and articulately explain the book to someone that hasn't read it is a central part of the job, and it is one of the skills students learn as part of the political science major."
Her advice to students is to take advantage of office hours. Students need to be "making sure the professor knows who you are, no matter how big the class is. Unless you're making connections with professors and classmates then it¹s very hard to come away from school with knowledge beyond what you learned from the textbooks."
In talking about jobs after college, she observes that "It's much harder now than it was probably 15 years ago to come out of college and get the perfect (and well-paying) job. Pretty much everyone changes careers, which is very different than previous generations so as a result, the connections, experiences, and skills one gains at the U of I are central to future success."
Ms Wieck can be reached at meredith.wieck@gmail.com.