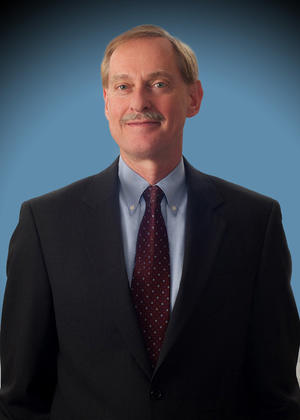 TERRY WELCH ('76) grew up in Springfield with a Republican father and a Democratic mother who enjoyed engaging the family in political debate. Studying political science at the U of I felt like "a natural next step." He was on campus during the Watergate era, a particularly interesting time to take political science courses! After graduation, he went on to study law at the University of Houston and public affairs at the LBJ School at the University of Texas at Austin. He had interned in the Dallas city manager's office during graduate school, but he decided he wanted to practice law in the public sector to combine his two interests.
During his time with the Dallas City Attorney's office, Mr. Welch started out defending "cops charged with civil rights violations," and then moved into private practice representing cities in litigation and land use matters, including municipal regulation of natural gas drilling. This work led to invitations to speak at conferences around Texas and across the country about land use and gas drilling issues. He is currently a partner at Brown & Hofmeister, L.L.P., in Richardson, Texas.
His most treasured memories of college are "so many intense discussions" with peers and incredibly knowledgeable professors.  He urges all students to use the opportunities to meet and network with so many incredible people.
Mr. Welch can be reached at twelch@bhlaw.net .