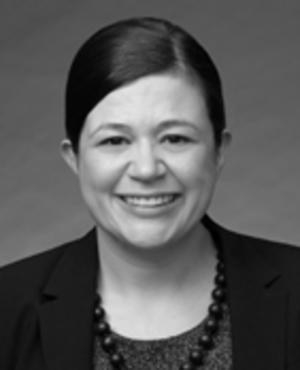 AMANDA SONNEBORN ('99) was born into a "very political" Springfield family, and she interned in the General Assembly while still in high school. Her decision to major in political science grew from this early interest in politics and her long-held plans to go to law school. She argues that great value of a political science degree is that it "helps an individual understand complex systems and personal interactions in a way that's strategic."
Ms. Sonneborn is a partner at a Chicago-area law firm specializing in employment law, and she also works as an adjunct professor at a Chicago-area law school.  She suggests students "carefully think about becoming a lawyer" given the costs of law school and the job opportunities available, and recommends that they attend symposia on graduate and professional school and other career options.
While in college, Sonneborn urges students to "get close to a professor or two." That relationship helps students "enjoy what they're doing and get more in depth with a topic."
Ms. Sonneborn can be reached at asonneborn@seyfarth.com.