Image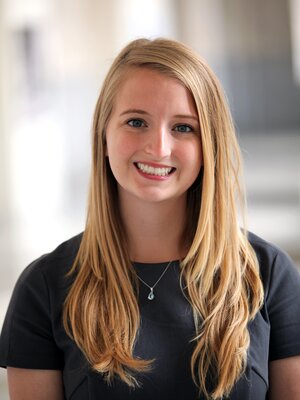 AMY RADLINSKI (BA '17) pursued her interest in international politics in the Department of Political Science at Illinois.
She majored in Political Science with minors in French and Global Studies and a certificate in global security. Radlinski's favorite experience while at Illinois was completing an undergraduate thesis through the Political Science Honors Program. Completing her thesis was some of the hardest work she's ever done, but she really enjoyed the process and getting to know the cohort of students involved in the program.
Radlinski would advise current students to develop research skills because it helps them understand the different problems that exist in the world, while also giving them the tools to find answers to those problems. As a research assistant in the Political Science program, she developed research skills that she has continued to apply in her current endeavors.
Radlinski suggests that current political science students who may be unsure of what they would like to do after college should pursue internship opportunities that will provide them a glimpse into the various political science careers. As a student, she interned with institutions such as the Office of the Illinois Comptroller, the Woodrow Wilson Center, and the European Union Delegation to the United States.
After working for Lions Clubs International as a Global Membership Team Specialist, Amy attended the London School of Economics and Political Science where she earned a master's degree in politics and communication. She is now interning at a lobbying firm in Washington D.C.