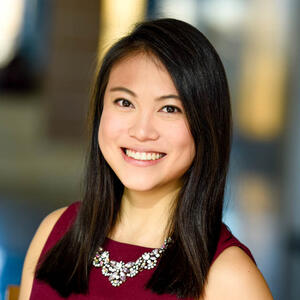 JANICE LIN ('16) has always been adept when it comes to political science, developing a passion for the subject in high school. She came to the University of Illinois as a Political Science major with eyes on law school after graduation, and ended up double majoring in both Political Science and Psychology.
After college, Ms. Lin first wanted a job to save money for law school and used the statistics and data analysis skills that she picked up during her time at Illinois. Janice consulted for Gallup, gathering statistics from surveys to provide insights and recommendations regarding employee experiences, workplace culture, and customer engagement. Lin suggests that freshmen in the political science major "take classes that interest them" and "network with professors and peers." Janice encourages graduating seniors in the major, who may be unsure of their career path, to "throw their resumes" everywhere and try everything they can to get a feel for what they want to do.
She believes that the value of the Political Science major is learning how to concisely yet effectively state your opinion. Ms. Lin also found that Political Science classes refine one's writing skills and technical research skills. Ms. Lin ended her time at Gallup this June and is looking forward to attending Northwestern Pritzker School of Law this Fall.
Ms. Lin can be reached at jwclin@gmail.com.