Image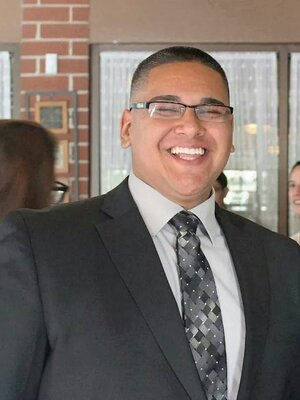 JESUS MAGANA ('13) was not always sure of his career path. 
However, while attending Illinois as a Political Science student, Magaña was the Civic Engagement Intern with the University YMCA on Wright Street. This allowed him to help develop and coordinate a mentorship program that paired high school sophomores with current college students. Through this internship, Magaña developed an interest in community outreach, specifically in how to make education more accessible to historically underrepresented populations. 
This internship helped shape his future interests and work, now having been in higher education for seven years. Magaña currently serves as the Senior Coordinator of Early College Programs for City Colleges of Chicago, a program that allows high school students to earn college credit, and Co-Founder & Vice President of the Dennis De La Rosa Scholarship. Magaña went on to complete his Master's in Public Administration from UIC in 2018 after advising from Director of Undergraduate Studies, Joe Hinchliffe, of the Political Science program.
Magana's favorite memories during his time in the Political Science program were the classes he took, which included LLS 379: Latins/os and the City with Amanda Ciafone and PS 410: Neighborhoods and Politics with Michael Krassa. His advice to current undergraduate students is to take advantage of internships to find what interests them. He also suggests picking up technical skills like analytics or web development while at Illinois in addition to sharpening their critical thinking, public speaking, and writing skills. 
Mr. Magana can be reached at 90.j.magana4@gmail.com.