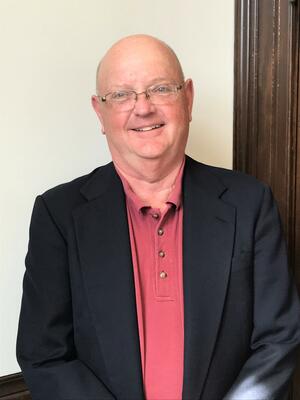 ROB HUCK ('71) is a retired UI fundraiser and major supporter of the University of Illinois. After receiving his undergraduate degree from Illinois, he served in the United States Navy, and went on to earn an M.B.A from Indiana University's Kelley School of Business. After working for the U.S. Congress for a year, Huck began his corporate career in accounting and finance, then marketing, and eventually moving into sales for large insurance companies and brokers.
He credits his undergraduate degree with providing him much-needed writing skills and a broad-based education. Perhaps because of "all of the papers you have to write in political science," he finds that his degree really did teach him how to write. He then advises students: "I've hired a lot of students, including people who are recent graduates as well as more experienced people, but the one thing that I wish they would have spent more time focusing on is how to write."
Beyond political science, Huck earned minors in history and psychology, and took a variety of outside courses in accounting, math, and statistics that helped when he eventually began to work in the private sector. "Having some business in your background even as a political science major is a good thing…Whether it be government or nonprofits or business, you need to know a little something about accounting, business, budgets, and how it all fits together." He also suggests that students "gain a broad basis of quantitative and qualitative skills" and leadership skills. "The University of Illinois has a good Illinois Leadership Center. Organizations are always looking for leaders, so that's something I wish would have been available to me when I was here."
For thirty years, Huck lived and worked in California. When approached by a fellow political science alumnus about returning to the University of Illinois, he took a chance and visited the campus. Huck finally returned to the University System as Regional Director of Gift Development for the UI Foundation, focusing on parts of the Western and Southern United States. Although he is now retired, he still resides in Urbana and he is still committed to advancing the University of Illinois.
Mr. Huck can be reached at roberthuck@comcast.net or rhuck2@illinois.edu.